Five Mobile Veterinary Vans for Shepherds Launched on the State Foundation Day of Uttarakhand
by ruchita —
last modified

Nov 26, 2015 11:48 AM
Nov 26, 2015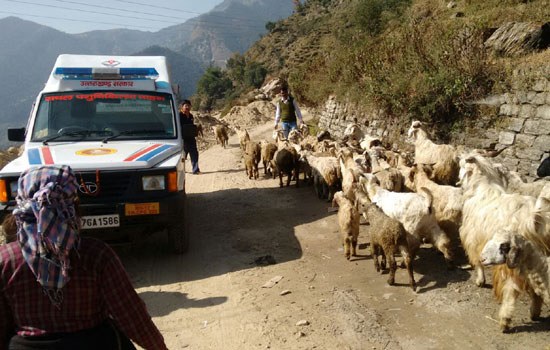 State foundation day of Uttarakhand, on November 9, 2015, was marked by the launch of 5 Mobile Veterinary Vans for the shepherds and other livestock rearers under the Rashtriya Krishi Vikas Yojana Scheme of the government of India. These vans were flagged off by the Honourable Minister Animal Husbandry Shri Pritam Singh Panwar, Dr. Ranbir Singh, Principal Secretary, Animal Husbandry Sheep & Goat Husbandry, Govt. of Uttarakhand, Dr. Kamal Mehrotra, Director, Animal Husbandry and Dr. Avinash Anand, CEO, Uttarakhand Sheep and Wool Development Board, Directorate of Animal Husbandry. Dehradun.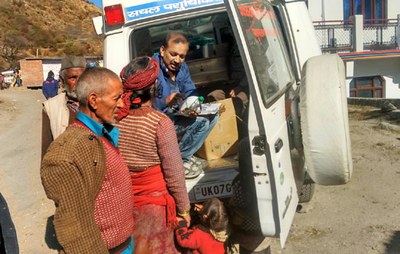 These vans will ply from and around five district headquarters, with highest sheep population, namely, Bageshwar, Tehri Garhwal, Pitthoragarh, Uttarakashi and Chamoli districts. The services provided to goats and sheep in addition to other farm animals comprise vaccination, deworming, castration, first aid, medication for any health ailments, wool shearing etc. The mobile van is well equipped to render the aforesaid services.
More similar initiatives are needed for the development of small ruminants sector to strengthen livelihoods of livestock rearers.
For more information on this initiative refer / download the following pamphlet issued by USWDB.
The news clippings and photographs of the event can be accessed from Facebook page of SAPPLPP at: