Lighting up Lives - Biogas from Poultry Litter as a Sustainable Energy Resource
by ruchita —
last modified

Jan 21, 2014 07:37 PM
Jan 14, 2010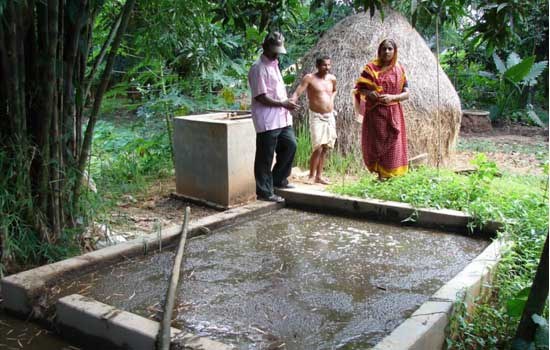 To overcome the issue of proper management and safe disposal of poultry litter by poultry farmers in the Gazipur and Tangail districts of Bangladesh, BASA, an NGO, working in the fields of sustainable development, environment and poverty alleviation, promoted the setting up of biogas plants using poultry litter.
This Potential Good Practice showcases the joint effort of communities, NGOs and government agencies to set up and run eco-friendly biogas plants that, by making use of available poultry litter, provide a low-cost source of energy to rural households with positive economic, environmental and health returns. The use of poultry litter by rural communities not only succeeded in better management of poultry litter leading to an odour free, cleaner environment but also generated biogas, a green fuel for household consumption and slurry as a by-product, that could be used or sold as crop manure.
Authors: A.K.M. Shirajul Islam, A.K.M Saiful Islam, Mamta Dhawan
To learn more about this Practice open/download from the link below.