Gohilwadi
by ruchita —
last modified

Jun 30, 2014 02:06 PM
Feb 21, 2013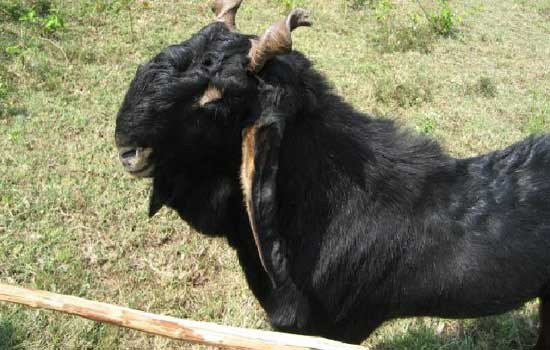 The Gohilwadi breed is concentrated in the north-west arid and semi arid regions in the Bhavnagar, Amreli and Junagadh districts of Gujarat.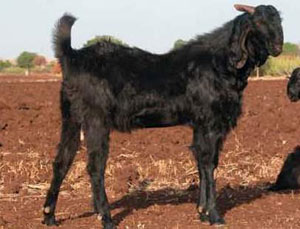 It derives its name from Gohilwad which was a part of the Kathiawar region and was also the old name for district Bhavnagar. Gohilwadi goats are multipurpose animals and are reared for milk, meat and fibre production. The traditional keepers of this breed are the Rabari and Bharwar communities (also known as Maldharis). These are relatively large animals with a black coat covered with coarse long hair. 
The nose line is slightly convex. Ears are tubular and drooping; both bucks and does have slightly twisted horns, turned backward.  Age at first kidding is around 20 months, with a twinning percentage of 40 to 50%.   Milk yield is about 1.7 kgs per day and the average lactation period is 227 days. According to the 18th Livestock Census 2007, the number of Gohilwadi goats in the country is 321,634. 
Adult Male  
Adult Female
Average Body weight (kg)
52 
42 
Average Body length (cm)
 

85 to 89

79 to 81 
Average Height at withers (cm) 
88 to 91 
80 to 82 
Average Chest girth (cm)
84 to 87 
78 to 81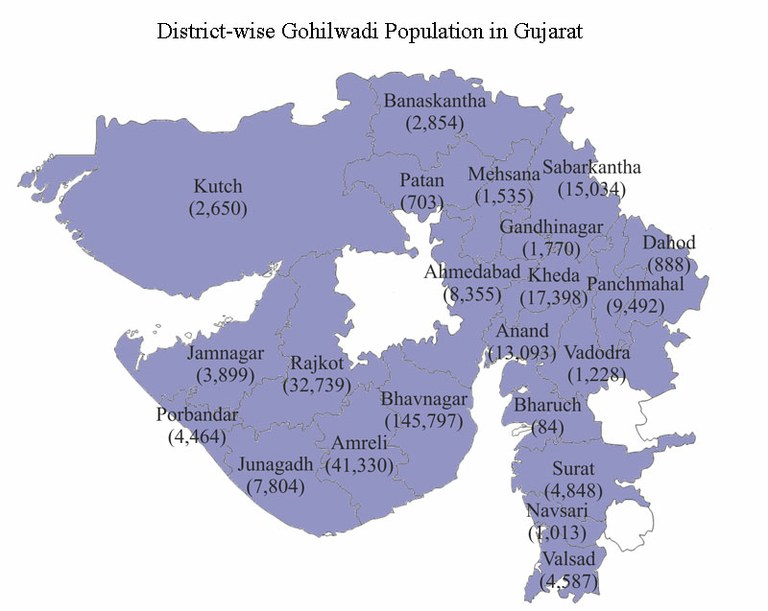 Text Source: NBAGR
Photo Source:
 http://agtr.ilri.cgiar.org/agtrweb/index.php?option=com_joomgallery&func=detail&id=180&Itemid=230 and DARE/ICAR Annual report 2007-2008