Gaddi
by ruchita —
last modified

Jul 03, 2014 03:51 PM
May 06, 2013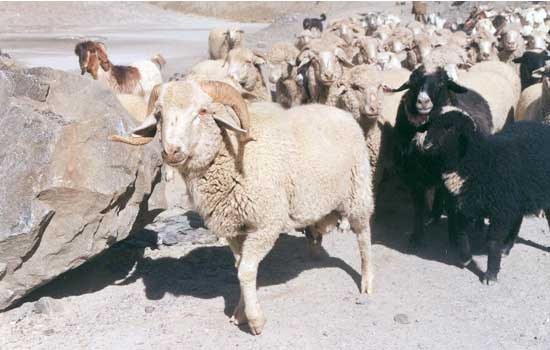 The Gaddi breed, also known as Bhadarwah, is native to the Kishtwar and Bhadarwah Tehsils in the Jammu region of Jammu and Kashmir and is distributed fairly widely over the states of Himachal Pradesh and Uttarakhand.
They are medium-sized animals, usually white, although tan, brown and black and mixtures of these colours are also seen. Males are horned, and approximately 10 to 15% of females are also found with horns. The tail is small and thin. Body length varies from 64.7 cm to 69.3 cm and adult body weight from 29.9 kg to 34 kg. The fleece is relatively fine and dense. The average size of stationary flocks is 5 and of migratory flocks is 22.  
Under farm conditions lambing percentage, on the basis of ewes available, is 58.9%; litter size is single. Breeding is mainly pure, though limited cross-breeding with exotic fine-wool breeds (particularly Rambouillet and Merino) is being carried out through natural service with exotic or cross-bred rams. The crossbreds show improvement in fleece production and quality over the pure breed. Wool is shorn three times in a year and the yield varies from 437 gm to 696 gm in different age groups. The average fibre diameter is 29 μ with a medullation percentage of 26. According to the 18th Livestock Census, the number of Gaddi sheep in the country is 338,892. (Refer to the maps below).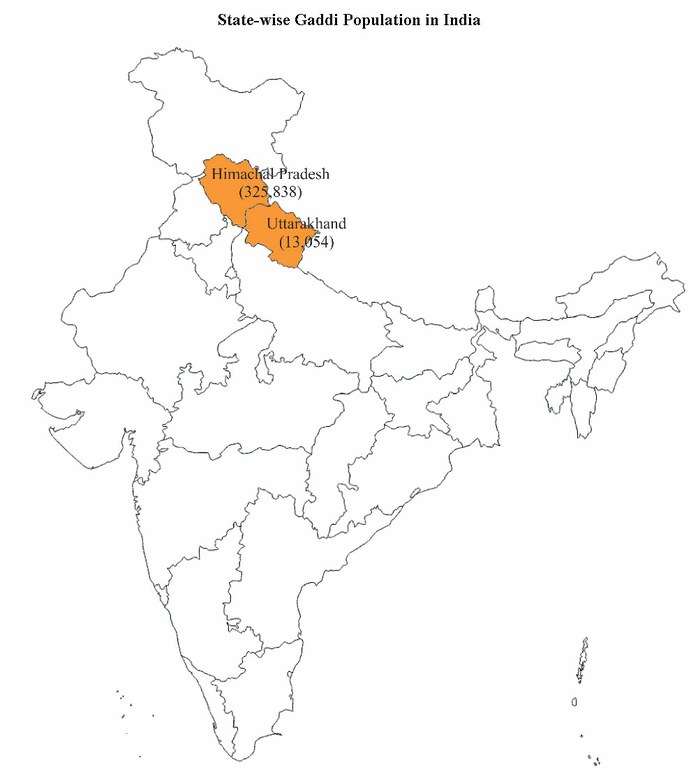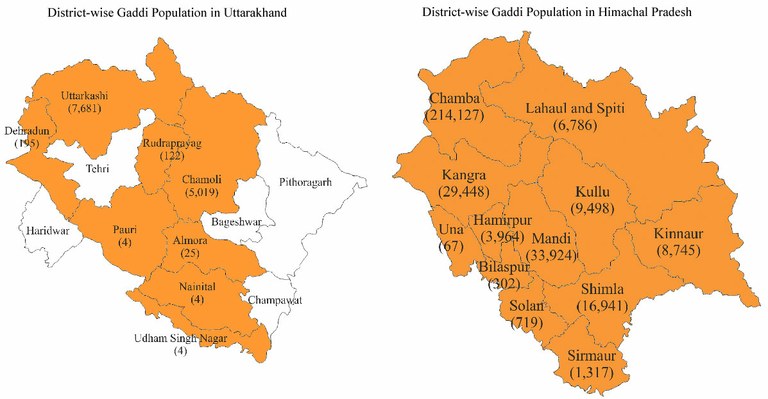 Text Source: http://www.fao.org/docrep/004/x6532e/X6532E06.htm#ch5.2.1 and http://www.icar.org.in/files/ar0304/06-LIVESTOCK%20AND%20POULTRY%20AND%20MANAGEMENT.pdf
Photo Source: CSWRI, Avikanagar