Karnah
by ruchita —
last modified

Jul 03, 2014 04:26 PM
May 03, 2013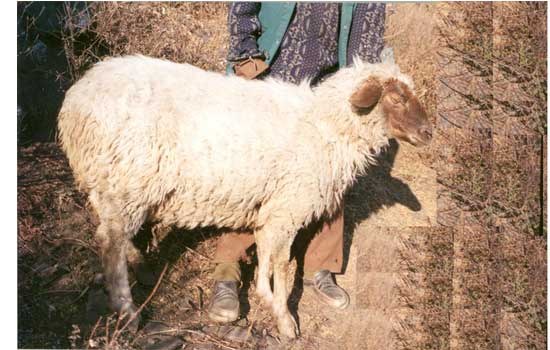 The Karnah breed is primarily found in Karnah, a mountainous tehsil of Kupwara district in North Kashmir.
They are large animals. The rams have large curved horns and a prominent nose line. The average age at first lambing is 23-25 months with a lambing interval of one year. Lambing takes place mainly in the months of March and April, before the flocks are taken for migration. The litter size is usually single, and very occasionally twin lambs. The wool is generally white in colour. The sheep are shorn twice a year, in spring and autumn, and produce between 1 to 1.5 kg of wool each per year. The staple length ranges from 12 to 15 cm and the average fibre diameter is between 29 and 32 μ. 
According to the 18th Livestock Census of 2007 the total number of Karnah sheep in the country is only 1,836 due to which it has been placed on the 'endangered species' list by the National Bureau of Animal Genetic Resources.
| | Adult Male | Adult Female |
| --- | --- | --- |
|  Average Body weight (kg) | 31  | 38  |
|  Average Body length (cm) | 59  | 54  |
|  Average Height at withers (cm) | 54  | 54  |
|  Average Chest girth (cm) | 82  | 77  |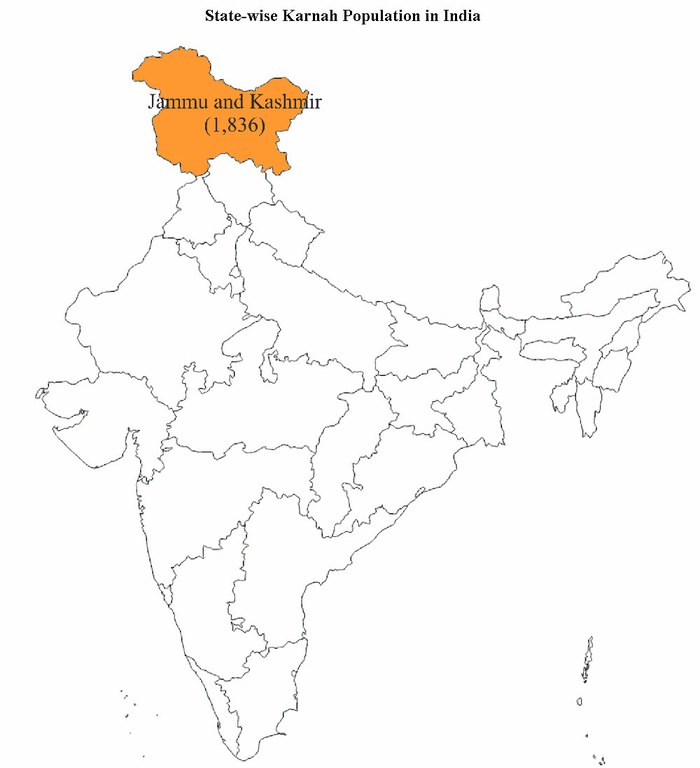 Text Source: NBAGR
Photo Source: CSWRI, Avikanagar