Malpura
by ruchita —
last modified

Jul 03, 2014 04:25 PM
May 06, 2013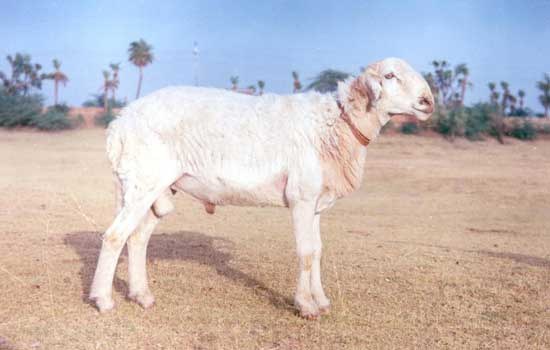 The Malpura breed is native to the Tonk, Sawai Madhopur, Jaipur and Dausa districts and adjacent areas of Ajmer, Bhilwara, Chitaurgarh, Kota and Bundi districts in Rajasthan. They derive their name from the Malpura Taluk in Tonk district in Rajasthan.
The Malpura are very similar to the Sonadi breed but with improved wool production and quality and are larger in body size. The face is light brown and ears are short and tubular, with a small cartilaginous appendage on the upper side. Both sexes are polled. The tail is medium to long and thin and the fleece is white, extremely coarse and hairy. The belly and legs are devoid of wool.  Age at first breeding in farmers' flocks is 10 months for males and 12 months for females. The litter size is single. 
Malpura ewes yield good quantity of milk and farmers milk them when the lambs are weaned. They produce an average milk yield of 300-500 gm per day. Under farmers' flock conditions, males for slaughter are sold at ages ranging from 6 to 9 months. The average annual fleece weight is 1.08 kg with an average fibre diameter and density of 42 μ and 635 cm2 respectively, and a medullation percentage of 72.
Cross breeding is sometimes done with the Corriedale and Merino breeds. Native rams, selected on the basis of size, are generally produced within the flock, or occasionally exchanged with a neighbouring owner. There has been considerable introduction of Marwari rams into Malpura flocks for improving wool production and quality. These cross-breeds have a black face. According to the 18th Livestock Census of 2007, there are 375,336 Malpura sheep in the country. (Refer to the maps below)
| | Adult Male    | Adult Female |
| --- | --- | --- |
| Average Body weight (kg) | 49  | 37  |
| Average Body length (cm) | 74  | 68  |
| Average Height at withers (cm)     | 76  | 71  |
| Average Chest girth (cm) | 86  | 79  |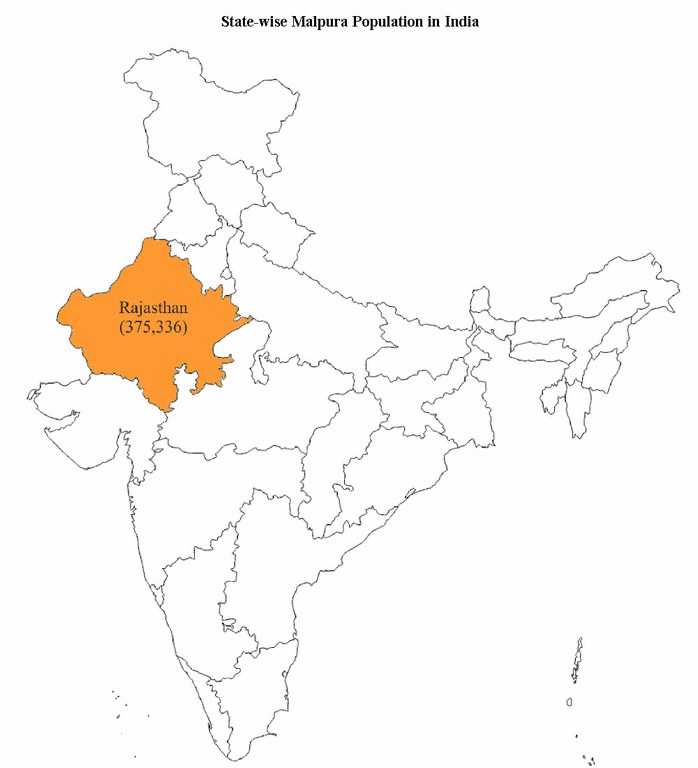 Text Source: NBAGR
Photo Source: CSWRI, Avikanagar