Breed Saviour Awards – Recognizing Community-led Initiatives for Breed Conservation
by ruchita —
last modified

Sep 03, 2015 03:45 PM
Sep 03, 2015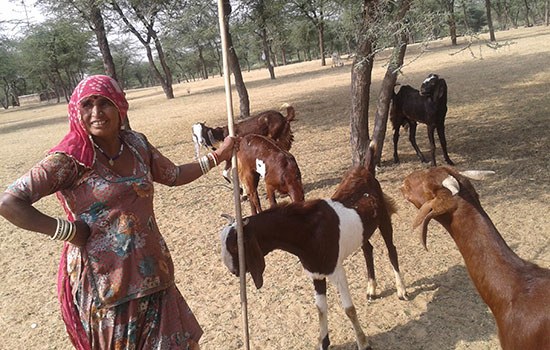 SEVA (Sustainable – agriculture & Environment Voluntary Action), in collaboration with the Honey Bee Network and the National Bureau of Animal Genetic Resources (NBAGR), Karnal invites applications from pastoralists, livestock keepers and organizations, for the sixth edition of the Breed Saviour Awards. The Breed Saviour Awards are sponsored by the National Biodiversity Authority, Chennai, and focus on identification of community led breed conservation practices from India.
Selected entries will receive the Breed Saviour Award at a ceremony to be convened in February 2016. Applications must be submitted latest by October 30, 2015 in the prescribed format, which can be downloaded from the following link which also specifies the selection criteria for the award process. (Selection Criteria and Format for submitting practices on indigenous breed conservation).
The final announcement of selection of award will be made during the last week of December 2015 and will also be published on the SEVA website at the following link: http://www.sevango.in
The four member selection committee comprises Dr Anil Nivsarkar, Consultant, National Dairy Development Board, Anand, Gujarat; Dr P K Singh, Principal Scientist, Animal Genetics and Breeding, National Bureau of Animal Genetic Resources; Dr Kamal Kishore, Coordinator, Deccani Sheep Network Project and Rainfed Livestock Network; and Dr D K Sadana, Secretary, Indigenous Livestock Society of India.
All entries must be sent/submitted at either of the two addresses. You may also contact the undersigned for any further queries:
P.Vivekanandan,
SEVA,
45, T.P.M.Nagar, Virattipathu,
Madurai - 625 010, Tamil Nadu.
Phone: +91 (0452) 238-0082, 238-0943               
E-mail: vivekseva@gmail.com
Dr. D.K.Sadana,
House 21 Sector 8,
Urban Estate, Karnal - 132 001,
Haryana.
Phone: +91 9416030654                  
E-mail: sadana.dk@gmail.com