Analysing Poultry Sector's 'Good Practices'
by bhairab —
last modified

Jan 22, 2014 09:38 PM
Dec 12, 2007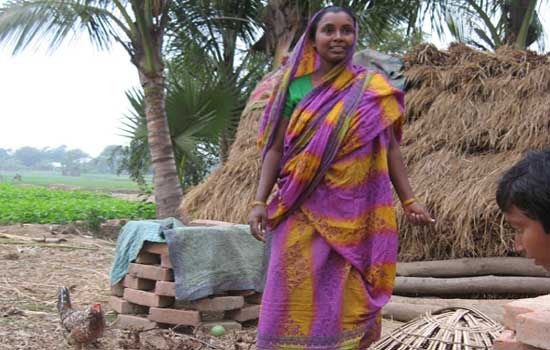 The NDDB-FAO South Asia Pro-Poor Livestock Policy Programme (SA-PPLPP) requested PPLPI to assist in drawing policy, programme and institutional lessons from 16 'Good Practices' (GPs) in the poultry sector which SA-PPLPP has identified and documented in Bangladesh, Bhutan and India.
A first Learning Event on 'Analysing poultry sector's GPs towards implications for policies, institutions and programmes' was held in Gurgaon on 7-9 May 2008. The Learning Event was attended by over thirty participants from Bangladesh, Bhutan and India representing of a variety of institutions, including national and state governments, private companies and NGOs. The participants had drafted 16 GP notes on smallholder poultry development in South Asia, which were analysed during the event.
The GPs belong either to the small-scale commercial production system or to village backyard and semi-commercial production systems and all consistently demonstrate how the development of the smallholder poultry sector, which has been largely overlooked by policy makers in South Asia, can have a significant impact on the livelihoods of the poor.
In particular, the GPs show that some basic conditions have to be satisfied for smallholders to make good use of their poultry, such as access to adequate animal health services and remunerative markets for their products, but that there are multiple ways of packing these conditions into institutional arrangements and programmes. For instance, the profitable smallholder broiler cooperative in the State of Jharkhand, which has been established thanks to a Government grant, goes hand in hand with the successful story of KeggFarms, a private company which profitably sells chicks to the rural poor in West Bengal.
The documented GPs not only highlight how the development of smallholder poultry farming can significantly contribute to poverty alleviation, but can also help decision-makers to identify the most appropriate set of pro-poor interventions from a potentially infinite assortment of policy, programme and institutional changes. Further efforts are however necessary to derive more detailed policy lessons from the GPs the SA-PPLPP has so far identified and documented.
Source - http://www.fao.org/ag/againfo/programmes/en/pplpi/events/news080507india.html