Bird Flu Compensation Woes
by ruchita —
last modified

Jan 22, 2014 10:07 PM
Oct 14, 2008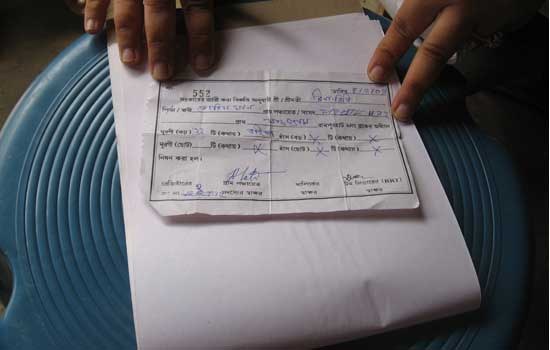 A compensation receipt
In a village in Murshidabad, fe/male poultry farmers still hold onto the compensation receipts received in lieu of birds culled in January 2008 at the time of Bird flu outbreak in West Bengal.
Although 7 months have gone by, no money has exchanged hands. The fe/male poultry farmers collectively approached the Block Development Officer to release the allocated Bird Flu compensation amount, but were informed that the funds would be dispensed by the Gram Sabha. On approaching the Gram Sabha members, the affected poultry keepers were told that no letter or funds for compensation had been received from the Block Development office and hence no funds could be dispensed.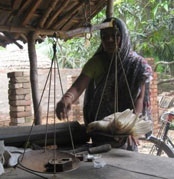 Most of the villages that witnessed bird flu outbreak show remarkable similarity in the method of dispensation of compensation for culling of birds. While initially cash payment was made, later only receipts were given and pending payments were registered with the Block Development Officer.  However, no cash has reached the troubled poultry keepers yet.
Villagers claim that during the month of February a grant of Rs. 500 was distributed to all households with a view to woo the electorate for the forthcoming elections, while due compensation is yet to reach all those affected by Bird Flu, they lament.
This endless delay and bureaucratic blame has left the Poultry keepers distressed and a sense of hopelessness is now creeping in. 
Contributed By - SA PPLPP Coordination Team