Integrated Development of Small Ruminants and Rabbits – Launch of a new centrally sponsored scheme
by ruchita —
last modified

Jan 22, 2014 05:24 PM
Aug 17, 2010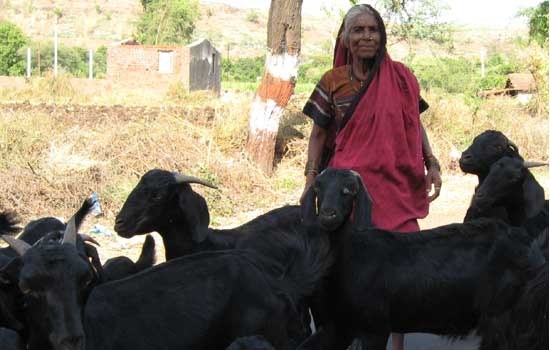 In view of the fact  that the development of small ruminants in an integrated manner (i.e. selection of the right animals combined with making best use of locally available resources) holds great potential for generating employment and enhancing rural prosperity, the Department of Animal Husbandry, Dairying and Fisheries, Government of India and National Bank for Agriculture and rural Development (NABARD) have jointly launched a new centrally sponsored scheme titled "Integrated development of small ruminants and rabbits", for promoting commercial breeding and rearing of sheep, goat and rabbits. 
The scheme focuses on 114 districts for small ruminants and 12 districts for rabbit rearing, across 24 states, and aims at providing venture capital assistance through an interest free loan based on the total financial outlay. The scheme is valid for the remaining duration of the 11th Five Year (i.e.until 2012).
The main objectives of the scheme are to encourage sheep/goat/rabbit rearing farmers to go in for commercial rearing rather than subsistence farming by providing incentives for performance; facilitate marketing based on acceptable norms so that producers get a fair share of the price paid by consumers for the meat, encourage value addition of the products locally and help farmer realize a better income from the animals. The scheme also aims at improving the production performance of native breeds by regular selection and culling based on measurable indicators.
The scheme will support landless labourers, marginal farmers and their SHGs for setting-up rearing units with preference to traditional shepherds, women and SC/STs. For breeding farms, individual farmers, traditional breeders, entrepreneurs, NGOs, etc, would be eligible with preference to those who have organized the farmers into groups for taking up rearing of small ruminants and rabbits.
An Interest Free Loan (IFL) upto a maximum of 50% of the   total financial outlay (TFO) will b e provided; while 10 to 25 percent would be the entrepreneur contribution for setting up a rearing or breeding unit respectively. The balance amount shall be provided as a bank loan.
A state level sanction and monitoring committee (SLSMC), headed by the Principal Secretary/Secretary of the Department of Animal Husbandry of the state shall be entrusted the responsibility of regular monitoring of this scheme. They will be also authorized to include new areas in their state taking into account potential in such areas.
For additional information and downloading the scheme circular and guidelines you may visit: http://www.nabard.org/pdf/E-2010Cir219_050510.pdf
Contributed by - SA PPLPP Coordination Team