Why did Kapashia escape the outbreak of Avian Influenza?
by ruchita —
last modified

Jan 22, 2014 09:48 PM
Jul 31, 2008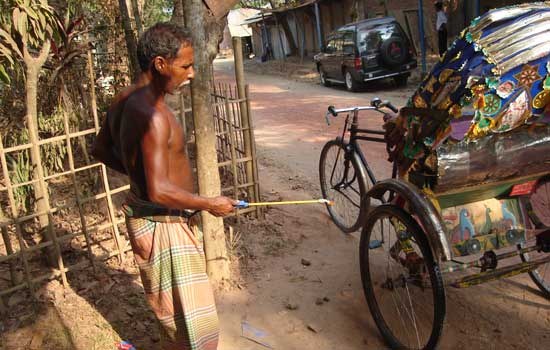 With the whole of the zilla under the grip of Avian Influenza, Kapashia village managed to escape the same
The credit goes to the poultry farm owners, egg collectors and bird sellers who formed a crisis management group that undertook measures to prevent the outbreak. Firstly they checked every entry and exit point and sprayed every vehicle. Besides spraying, they used drums-full of disinfectant for disinfecting empty egg boxes. Further, each layer farm washed their eggs and egg carrying trays with disinfectants before delivering products to the market. At the onset, the crisis management group collected a small subscription from its members but then when the outbreak persisted and their funds ran out, they approached the Upazilla Administration who highly appreciated the initiative and allocated funds received from the Livestock Department.
Contributed by - BRAC, Bangladesh