Unpacking the 'Poor Productivity' Myth - Women Resurrecting Poultry Biodiversity and Livelihoods in Andhra Pradesh, India
by ruchita —
last modified

Dec 03, 2013 03:18 PM
May 13, 2009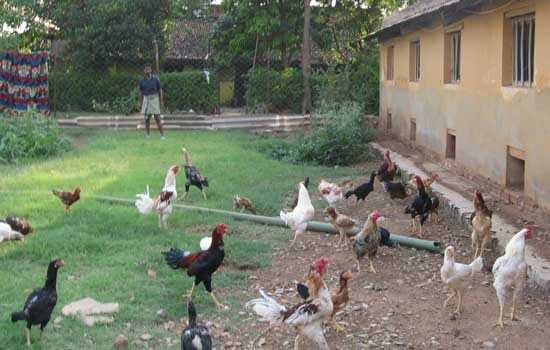 This Good Practice Note presents an argument for the promotion of indigenous backyard poultry. The note reviews a case study documenting an in-situ poultry biodiversity conservation and livelihood generation intervention by 1800 rural women in the East Godavari district of Andhra Pradesh.
This initiative enabled women poultry rearers to reduce mortality, triple financial returns from poultry rearing, reclaim their lost poultry heritage and facilitated a diversification of crops that strengthened food and nutrition security and at the same time contributed to fodder security. Initially supported by a consortium of NGOs, this initiative now functions on its own, through a community federation managed by the women poultry rearers.
Authors: Sagari R. Ramdas, S. Ashalatha
To learn more about this Good Practice open/download from the links below.