Searching for households keeping poultry? Go to the poorer part of the village!
by ruchita —
last modified

Jan 08, 2014 04:01 PM
Aug 08, 2008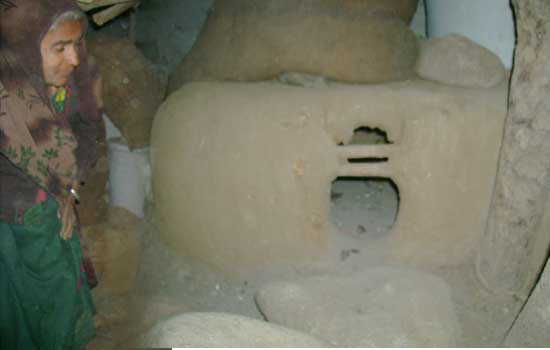 During a recent visit to the Bhanpura village in Madhya Pradesh we –a group of professionals comprising veterinarians, agronomists, sociologists etc - interacted with a range of female as well as male farmers keeping buffaloes, bullocks, milch animals and/or goats but surprisingly saw no poultry nor could I observe scavenging birds around the compounds we visited. By the end of the day, long beyond sunset, my patience and persistence to find the 'missing poultry' paid off - I was finally introduced to a remarkable old woman living in the poorest part of the village away from the main hamlet on the outskirts, almost in a separate congregation of the neglected.
She welcomed us and was so happy that we were interested in her poultry that she ran and opened one night shelter (dabha) after the other to show us her flock. Each shelter housed 10 – 13 birds. Big stones were used to close the shelter and protect the birds from dogs and wild animals. She might have been old, but was extremely vigilant -always keeping an eye on her poultry flock consisting of as many as 1 cock, 25 pullets and 25 hens. Her vigilance had paid off as none of her birds had fallen prey to theft.
She recounted her story to us with great pride. About 15 years ago, she had started with just one hen and one goat to enhance her meagre income. During that period, she used to work as a daily wage labourer but nowadays she says 'I don't have to go out searching for work because my livestock feeds me and my family'. The few goats she has are taken for grazing by her grandson and she manages a decent quality of life for herself including caring for her grandson while also assisting her son and his family who live next door. She rears desi birds and sells the eggs locally at Rs 4 per egg. Eggs are also hatched to produce desi pullet chickens which are raised and sold when they are about six months old. She manages her poultry on her own, and she recounts receiving no vaccination / deworming support from the local veterinary dispensary. For controlling ecto-parasites (ticks and lice), she sprays chemicals normally used for controlling bedbugs.
While her poultry flock was in excellent condition she expressed concern about disease outbreaks amongst the birds, a situation made more serious given the fact that she had no interaction with the veterinary department or private veterinary doctors.
The fact that we never observed any poultry at the onset of our visit to the village reveals an important fact. The poorest may not be seen or heard, but that is not to say that they do not exist. Had we given up, we would have typically sat with households of the wealthier / less poor part of the village and closed our visit at an inconclusive note. The search for the missing poultry brought us to the poorer corners of the village and in contact with the lady poultry keeper who is an embodiment of the millions of small livestock keepers whose very survival depends on rearing desi birds and/or few goats without any external assistance. Although it was her way of life and livelihood, yet there was so much to learn from her. And efforts could easily be made to jointly search for ways to strengthen her backyard poultry rearing enterprise such as ensuring basic vaccinations, preventing internal and external parasites, improving protection of chicks etc.
Contributed by - SA PPLPP Coordination Team (2008)