Kashmir Favorolla
by ruchita —
last modified

Jan 22, 2014 01:03 PM
Mar 15, 2013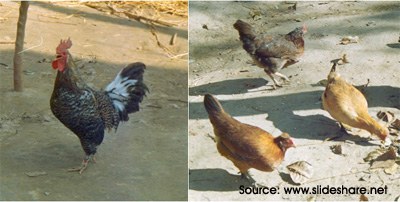 Native Tract
The indigenous chicken of Kashmir thrives at an altitude of 1,500 to 2,000 meters above sea level.
Characteristics
They are small sized birds with small single combs and wattles. Their feathered comb is the peculiarity of this breed.
Average adult weight:
-Cock: 1.72 ± 0.04 kg
-Hen: 1.25 ± 0.02 kg.
Average egg weight: 46.06 ± 0.48 gms.

Cultural / Economic Significance
This breed is most suitable for cold climates and mountainous terrains.