Kutchi or Kathiawari
by ruchita —
last modified

Jun 30, 2014 02:07 PM
Feb 21, 2013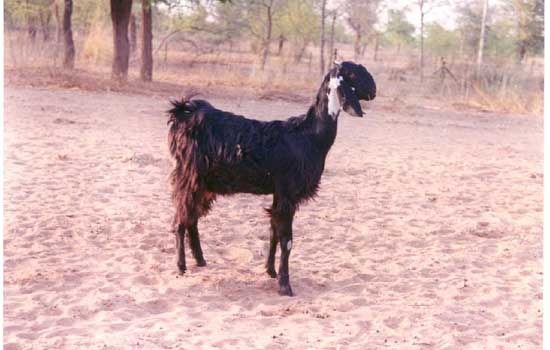 The Kutchi or Kathiawari, is an important dual-purpose (meat and milk) goat breed, native to the Kutch district of Gujarat. They are medium-sized animals.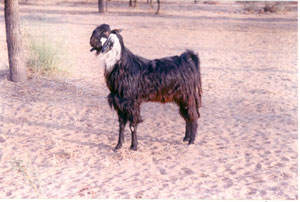 Average milk yield is around 2 kg/day under stall fed conditions and 0.5 to 1 kg on grazing resources. The lactation length is about 6 to 7 months. Generally there is one kidding annually with a twinning percentage of 11, which increases with supplementary feeding under stall fed conditions. According to the 18th Livestock Census 2007, the number of Kutchi goats in the country is 661,496. 
The coat is predominantly black, but a few white spotted animals are also found. Ears are medium in size, floppy and drooping with typical white markings. The coat is shaggy and dull in appearance with medium to long coarse hair. The annual yield of hair is about 200 gms when shorn twice a year. Both sexes have short, thick horns pointed upward. 
| | Adult Male    | Adult Female    |
| --- | --- | --- |
| Body weight (kg) | 46 to 49  | 40  |
| Body Length (cm) | 83 to 85  | 80  |
| Chest Girth (cm) | 81  | 77  |
| Height at withers (cm)      | 86 to 88  | 80  |
| | | |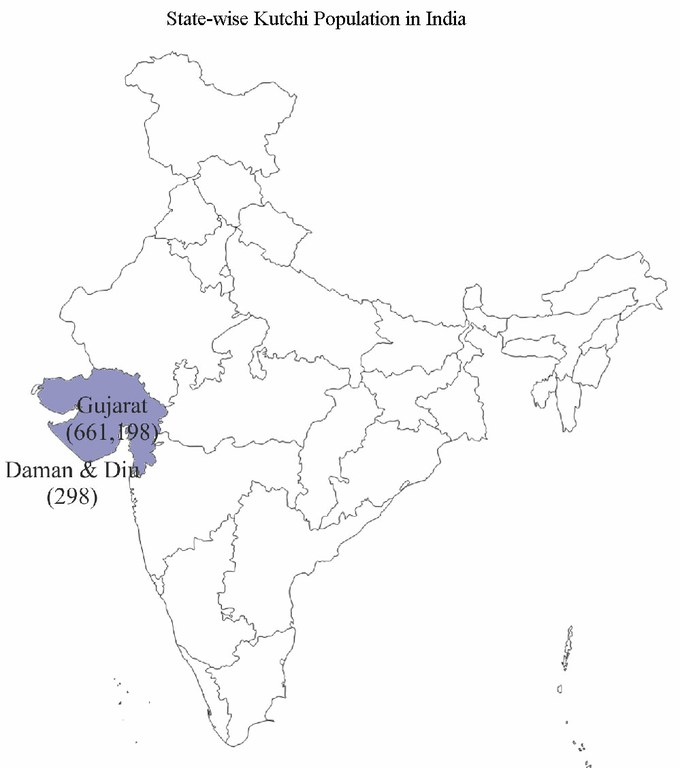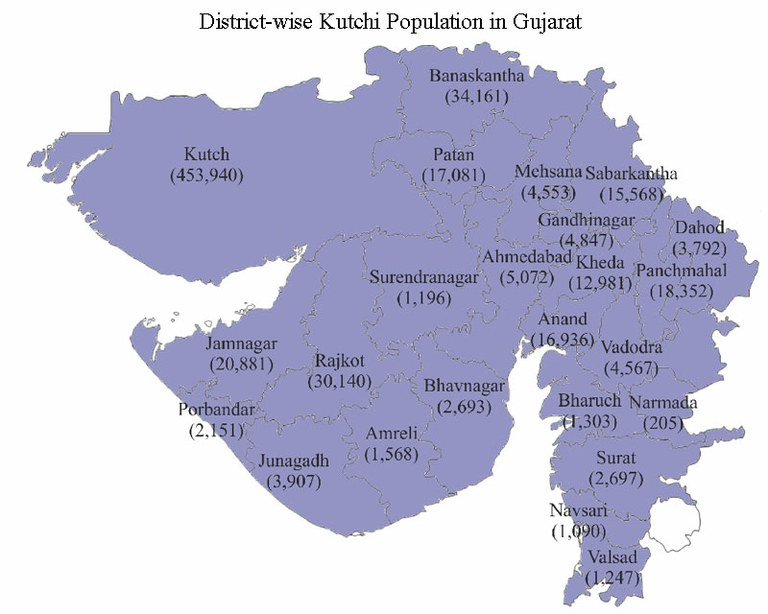 Text Source: NBAGR
Photo Source: CSWRI, Avikanagar