Pugal
by ruchita —
last modified

Jul 03, 2014 03:56 PM
May 03, 2013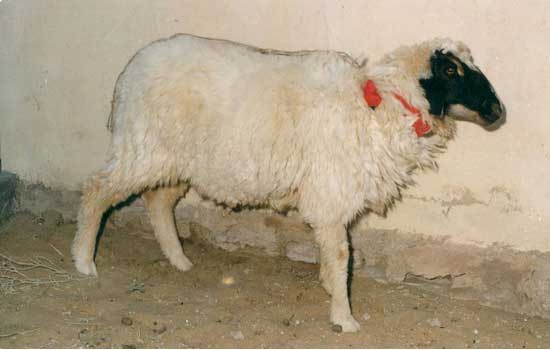 The name of the Pugal breed originates from the Pugal tehsil of Bikaner district, which is the home tract of this breed.
They are fairly well-built animals with a distinct black face with small light brown stripes on either side above the eyes; the lower jaw is typically light brown. The black colour may extend to the neck. Ears are short and tubular. Both sexes are polled. The tail is short to medium and thin and the fleece is white, of medium carpet quality, not very dense. In farmers' flocks, age at first breeding for ewes is 15 months and for rams it is 18 months. The litter size is generally single. Rams are selected for breeding on the basis of fleece production, and are generally produced within the flock. 
The average annual fleece weight is 1.60 kg with an average fibre diameter of 35 μ and a medullation percentage of 62. According to the 18th Livestock Census of 2007, there are 166,751 Pugal sheep in the country (Refer to the maps below).
| | Adult Male   | Adult Female |
| --- | --- | --- |
| Average Body weight (kg) | 32  | 27  |
| Average Body length (cm) | 69  | 66  |
| Average Height at withers (cm) | 65  | 62  |
| Average Chest girth (cm) | 78  | 80  |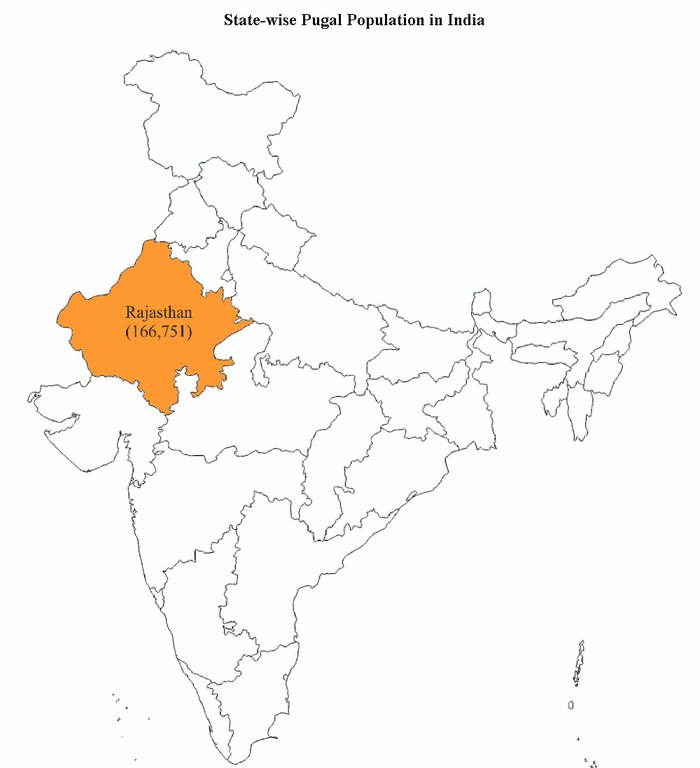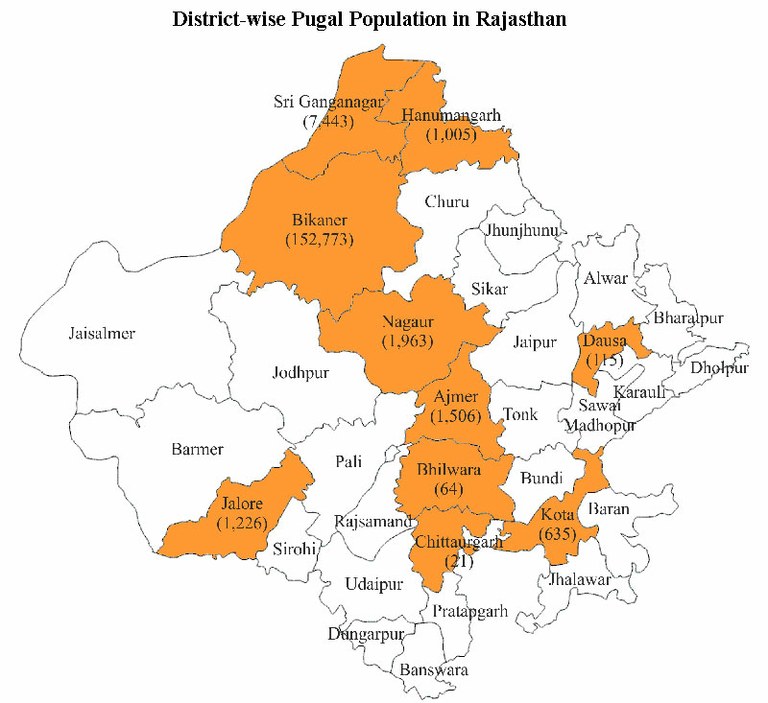 Text Source: http://www.fao.org/docrep/004/x6532e/X6532E02.htm#ch2.2.6
Photo Source: CSWRI, Avikanagar