Conservation of the Last Himalayan Cattle Breed of Bhutan
by ruchita —
last modified

May 04, 2016 11:50 AM
Jul 23, 2009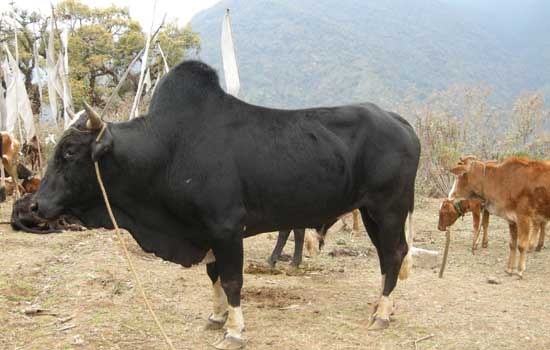 Nublang, is the indigenous cattle breed of Bhutan, known most importantly for its support in farming operations in the traditional agriculture – livestock system. Further, it comprises the base population for crossbreeding with Mithun as well as exotic crosses. A decline in the quality of Nublang has therefore had negative impacts on the quality of cross bred animals. Conservation of this indigenous breed of cattle is therefore essential for its sustainable utilization in the future.
This note describes the key features of the Nublang, it's origin, the threats to this unique genetic resource and illustrates the conservation programme planned by the Royal Government of Bhutan.
Authors: Tashi Dorji, Lham Tshering, D.B. Rai
 To learn more about this Practice open/download from the links below.
Potential Good Practice Note 

 5.8MB